The most important requirement for each and every candidate for employment in the countries of the Persian Gulf is the desire to work and develop professional skills. And this opportunity is more than real in the United Arab Emirates, since you become a member of the team of the world's most famous brands in the hotel and restaurant business!
This article describes the most typical candidate specifications for employment in the UAE, Qatar, Bahrain and Oman.
Employers make the following requirements to the candidates:
- age of 20 to 33 years old (depending on the vacancy);
- English ability (the requirements for the English proficiency depend on the position, but in any case, spoken English is required);
- availability of a travel passport with a validity period of more than 2 years (in some cases, not less than 6 months);
- experience in the hotel and restaurant business would be an asset, but it is not always necessary;
- no previous convictions;
- no problems with alcohol and health;
- good communication skills;
- pleasant appearance.
When sending a resume to the employer, you also need to provide your full-length photo. Examples of such photos are presented below: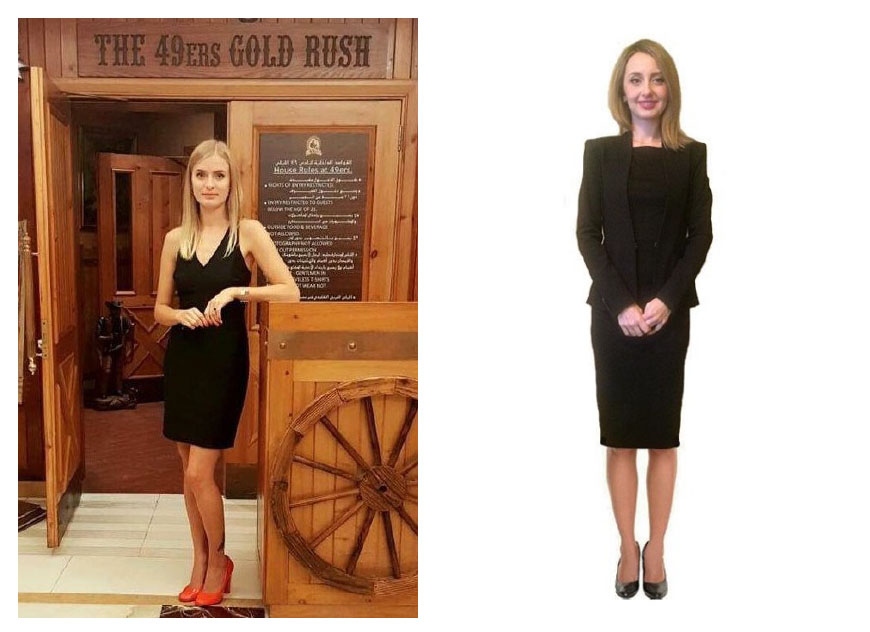 If you cannot decide which vacancy you should apply to work in the UAE, the representatives of HRQ United will help you to choose a vacancy depending on your qualification and education.
You can easily find a job in the UAE, Qatar, Bahrain and Oman with us! Do not put your future away for later!